So this past week has kind of been a whirlwind.  Lots of craziness ensued...and one of the highlights was having my Cruise Director Schwartz and Playlist cast sing "happy birthday" to me in the Atrium.  
The other highlight of this past week was jamming with Nate Gleason...who is a member of a pretty awesome band whose name I won't disclose at this moment.  However, definitely check out the last video of us jamming together.
There were a lot of cool people I met this cruise.  The first people I talked to this week were Bill and Judy -- and they came around to just about every set.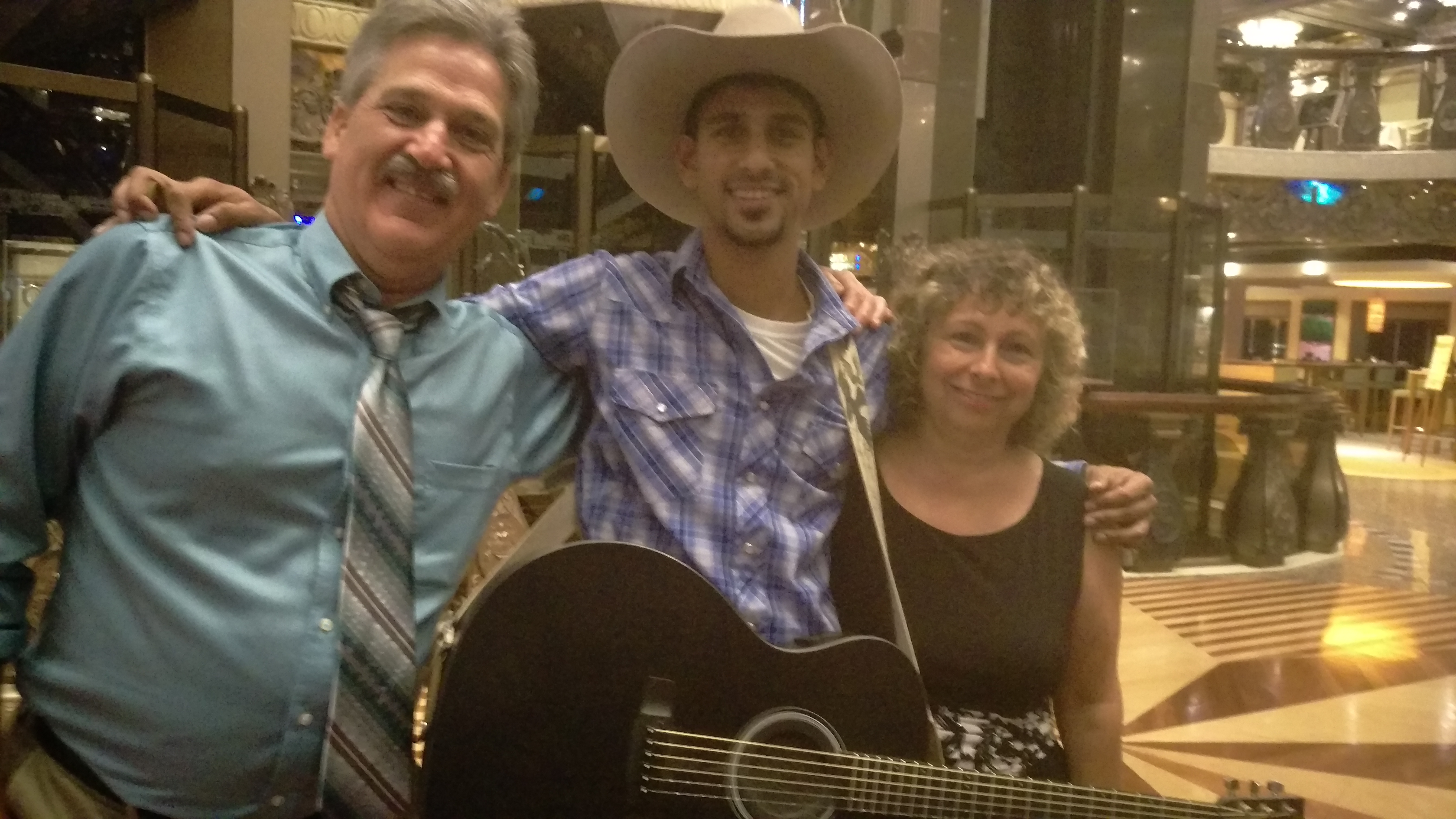 I've also been continuing the Country night once a week (I wish it could be more) which has been awesome.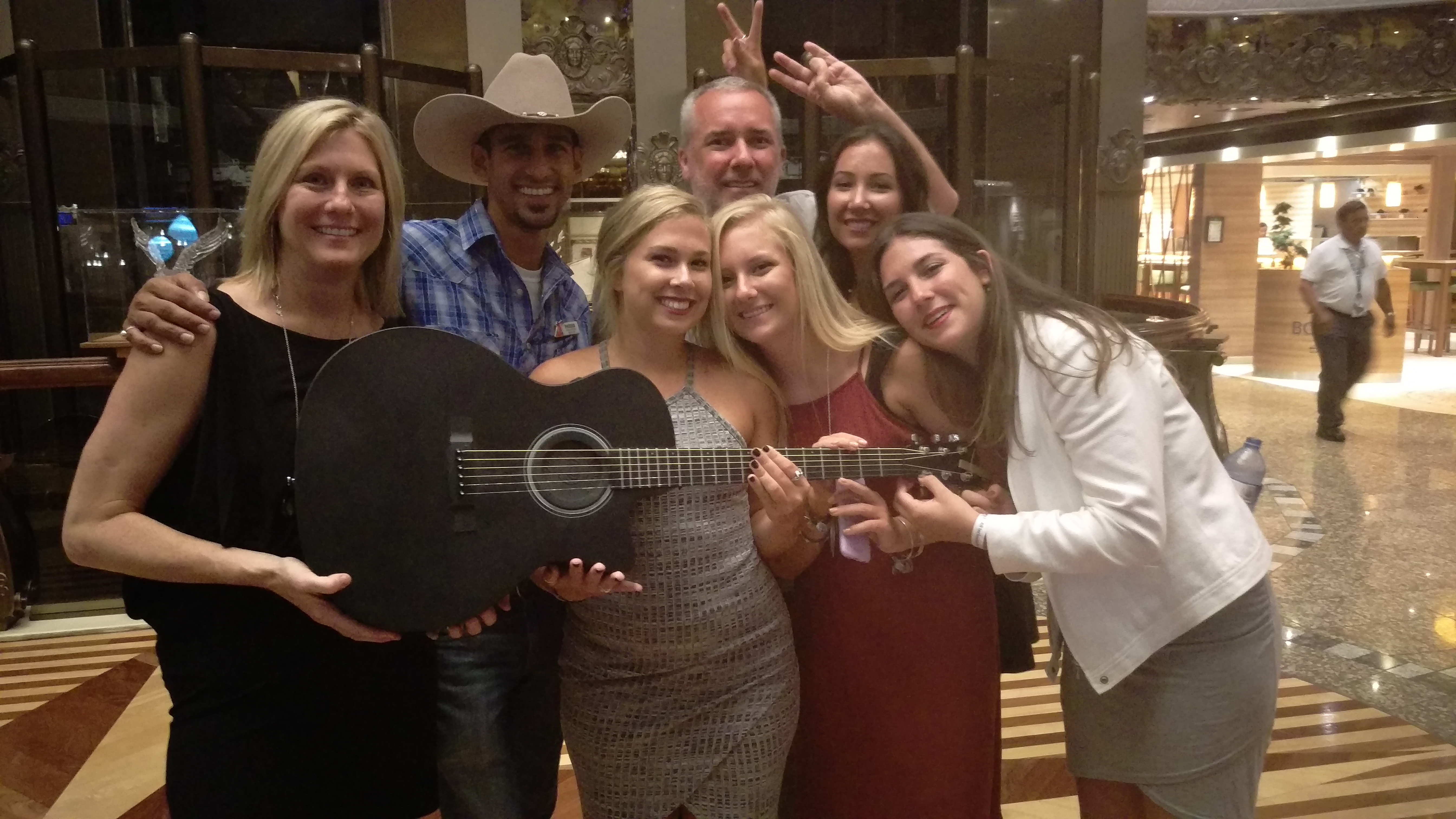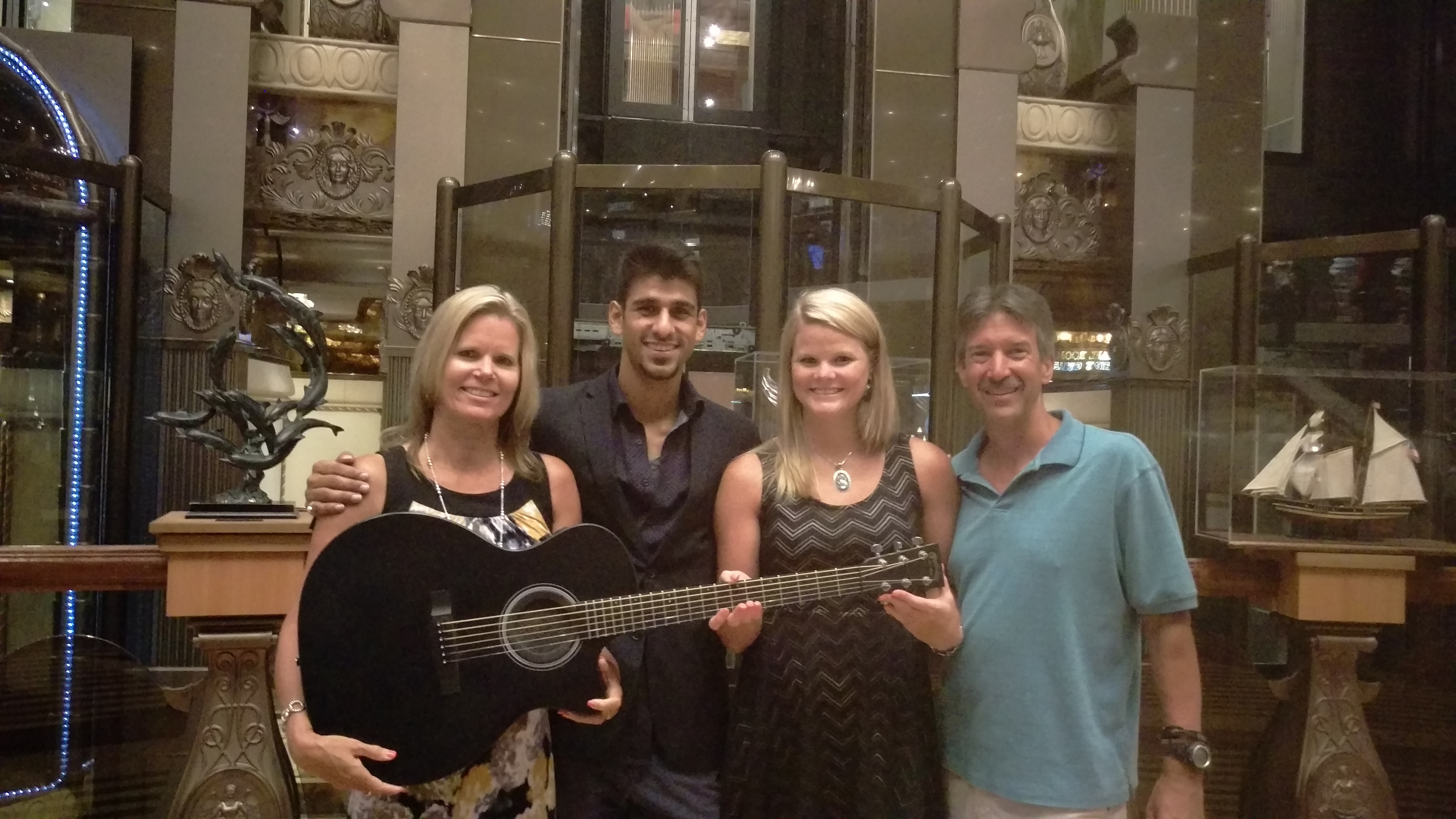 Needless to say -- this was one heck of a cruise.  I can't believe how many amazing people I was able to meet.  I look forward to seeing what adventures the Carnival Pride holds for me in the weeks to come.