Hey people!
It was my first official cruise out of Baltimore this week, and I have to say the people were so much fun!  I was still able to have my country set, (though it was one as opposed to the typical 5-7 in texas).  I have to admit I missed playing Texas country but was super excited when my buddy requested some Randy Rogers at the end of one of the sets.
One of the highlights of my cruise was meeting this babe Sheila...making all of these other ladies jealous, and making me blush!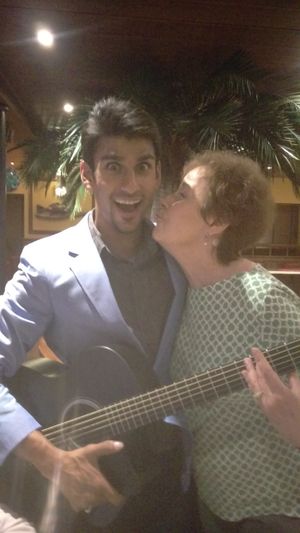 That was a fun night, and my first time playing in the RedFrog Pub.  What a fun night with everybody up and dancing.
These folks nicknamed me "Phelvis" which I thought was hilarious.  I was keeping over laughing ok stage when I heard them refer to me as Phelvis the first time.  I then proceeded to play "Suspicious Minds"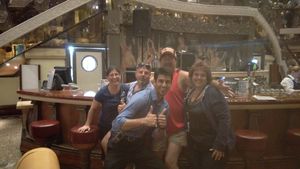 I met tons of cool people this cruise, and I'm so appreciative of the support I got that made this week a fun one, leading up to my birthday which I'll be celebrating in Baltimore today (until about 2:30 pm when I promptly return to the ship for my next set!).  Honestly, I can't think of a better way to spend my birthday than playing music and being surrounded by such awesome people!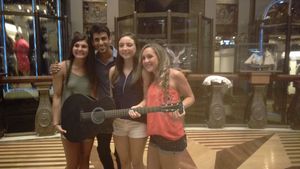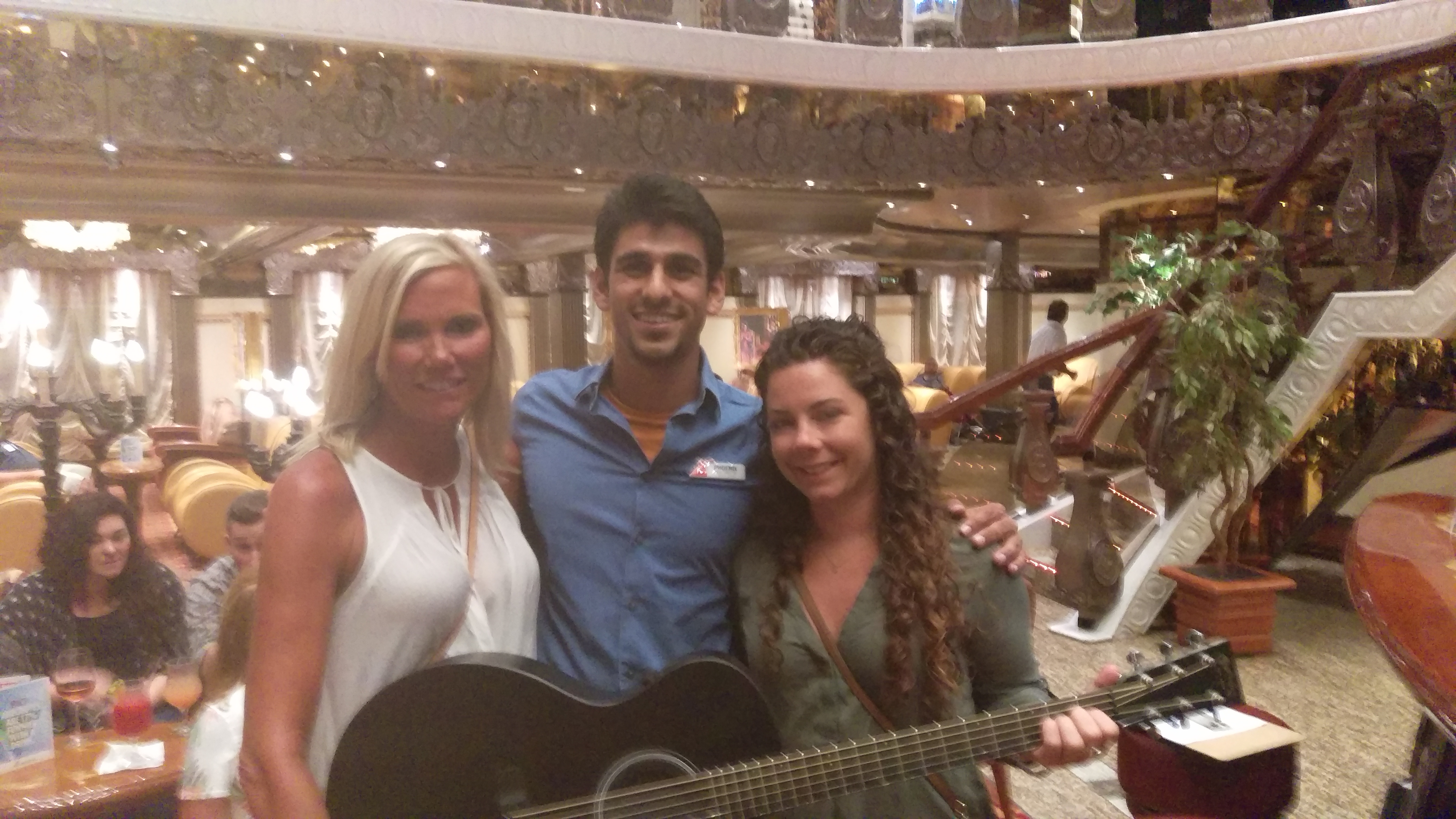 Another highlight for me was getting to jam out with a band called Temperature that just had this amazing sense of groove.  It was fun to go electric for a bit.  This is the band, plus some of their fans